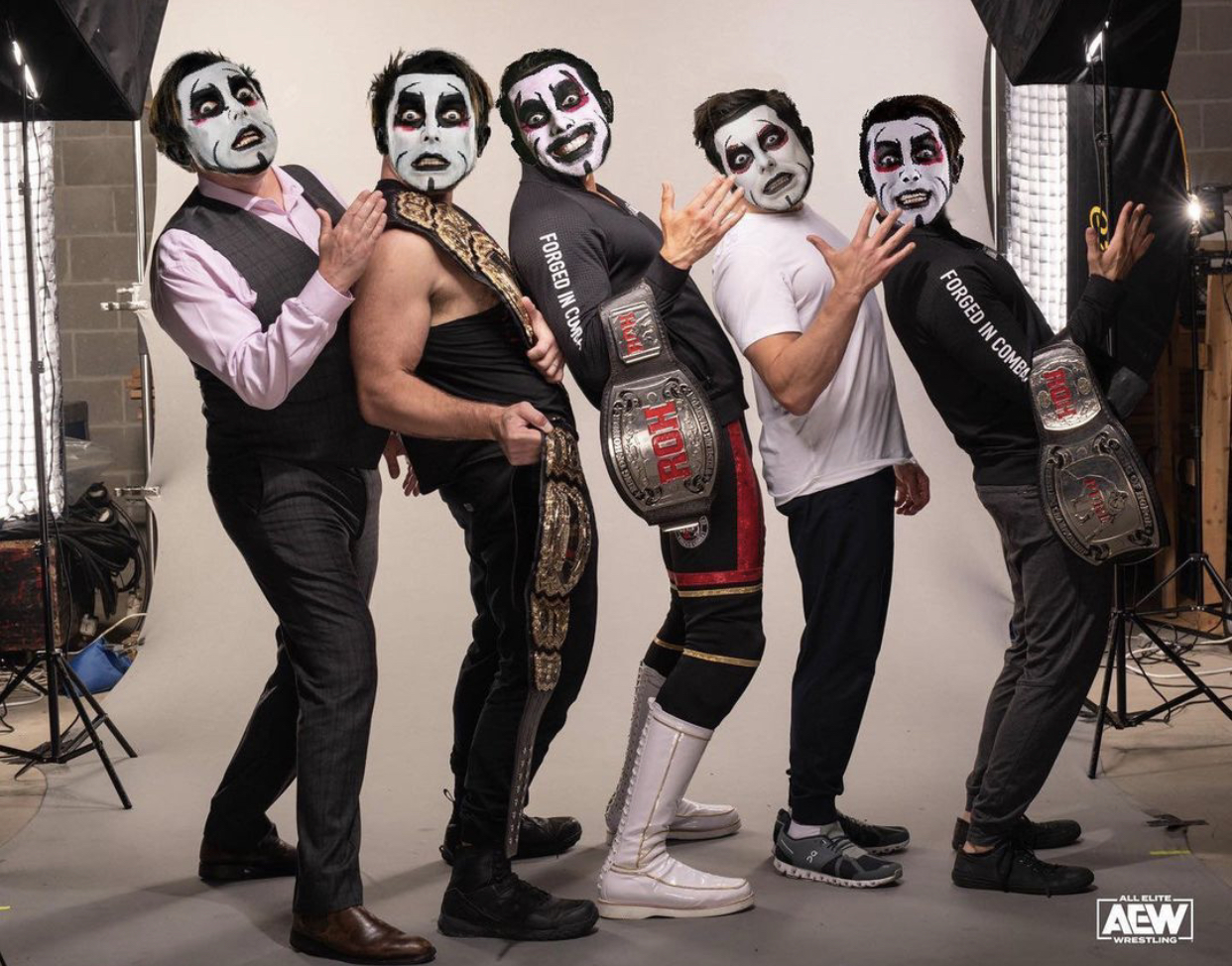 Posts

5,164

Joined

Last visited

Days Won

40
Reputation
11,297
Excellent
The goon sessions where every piece of news means that they're going under goes in the finance thread.

10

Yeah, this looks more like Harrison Ford in ROTJ let's get this over with burnout than Love & Thunder where Pratt looked like he was watching Feige hold his family hostage right next to the camera lens.

I always forget what Debra Wilson looks like now and I get shook all over again.

Looking forward to that. Kang-ho is possibly our greatest living actor.

I'll vote for the lumberjack match this week if they do the right thing.

John Rhys Davies belongs in Eastern Europe making Dungeon Siege movies. Hopefully someone asks him his thoughts on replacement theory during the press tour.

Pratt is a husk of a human being at this point.

Luring young women and minorities to their doom could be a great stream of revenue for them in the future though. https://www.vice.com/amp/en/article/ake884/us-army-pay-streamers-millions-call-of-duty

Isn't Insider one of those fake sites that gives devices STDs?

As long as part of the promotion of the Lee movie isn't a covert press for some kind of anti-nepobaby hate crime legislation like whatever the fuck that Zoe Kravitz coverage a couple of weeks ago was then that's all fine.

Can Dean make a poll to determine if Rabid Ryan Mooney's eyepatch/lucha mask headgear is cool or dumb? I'm going to lose sleep trying to decide.

John Ashton being the roughest 36-year-old alive in the first Beverly Hills Cop makes him look comparatively great now. Leave it to Jess Eisenberg to direct some navel gazing intergenerational healing shit like that. It's like if goatse was adapted into a narrative story.

I wasn't as enamored with Knives Out as most, but I'm certainly looking forward to watching Glass Onion more than Spielberg's self reverential soppy boomer horseshit.

The Nasty Boys have a King Ralphesque ascendency to Dukedom, and Regal must give them etiquette and decorum lessons. Along the way Regal picks up Nastyisms the same way normies in Pauly Shore movies start talking about munching on grindage. Laughs abound.

Okay, that clears up the PLE thing for me. I kept reading it and not understanding what it was, so I'm glad it's a new term and I didn't have a stroke or shift one reality over where that's the only thing that's changed.