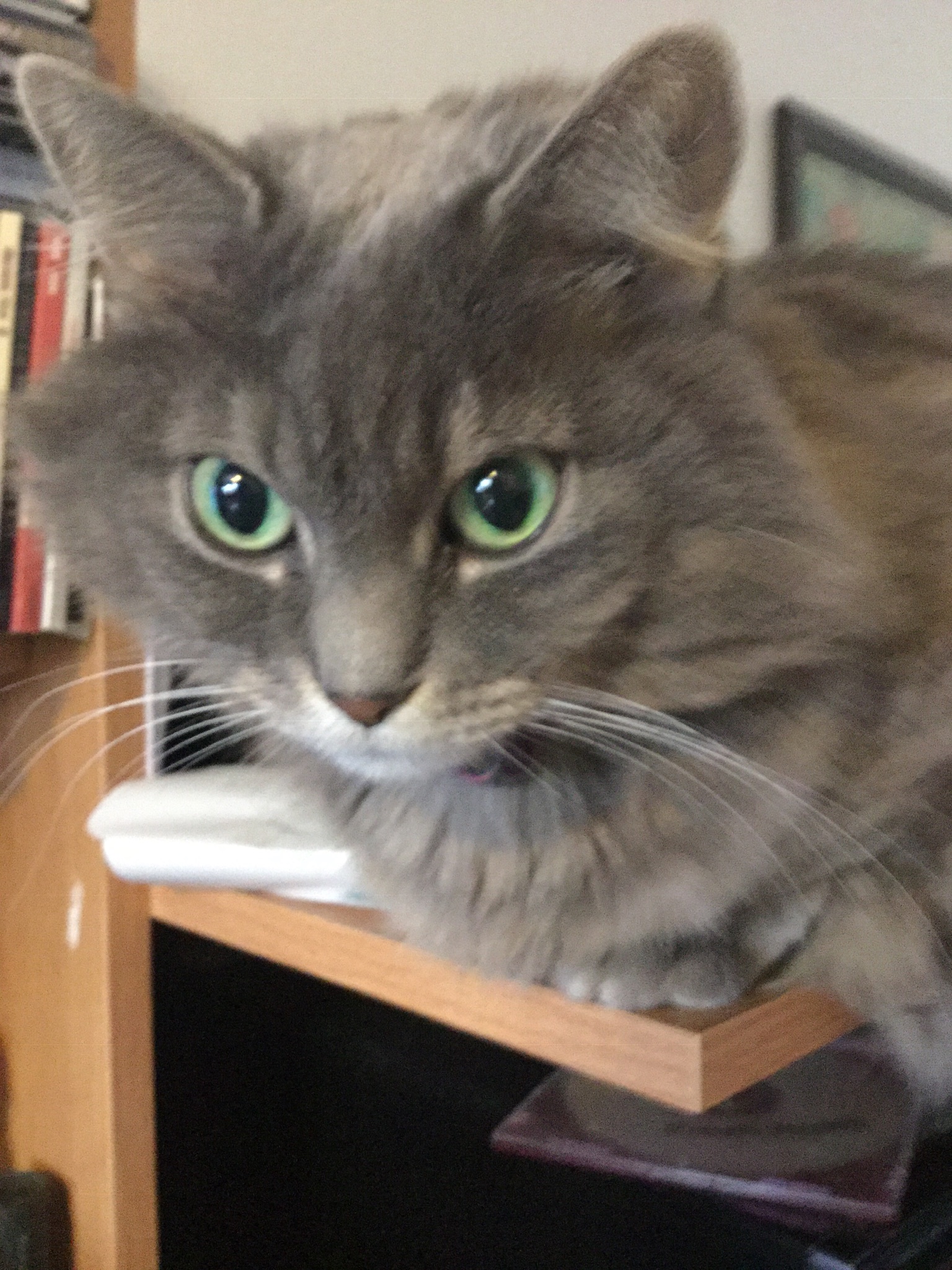 Posts

182

Joined

Last visited
Everything posted by Ryan Faulconer
Does Tony K book using EWR or is he really "old school" and he uses TNM7?

Is this directed at me? i did make an edit and deleted the needlessly wordy parts of my inquiry. I just wanted to know what stips were placed on Excalibur's suspension. It was a bad idea to use those words in a PWG angle. It was also ten years ago and he most likely regrets it I hindsight. The Johnny Cash comment is insinuating a future banning? I don't think I'm the one misreading things. What the...??? I know I haven't been around much recently but I didn't know this was a ban-worthy offender.

What exactly are we looking at? Use spoiler tags if you need to.

On a different tip... Has it ever been explained what exactly happened to Excalibur when he was suspended for a few weeks? I know WHY he was put on the shelf. What were the terms of Excalibur's punishment? He didn't willingly take himself off camera, did he?

Charlotte has to catch the most fish. She might even indulge her inner Arthur Morgan or Sadie Adler and just get in there to grab the fish herself. She won't even put over the rod, the reel or the bait in their home world!

Maybe AJ Styles had an out clause or perhaps Sami Zayn jingled his keys and...I'm sorry for those fruitless stabs in the dark. Are we all sure they mean specifically the wWE HOF-worthy talent? If Coach Tony K was one of us he probably means the WON HOF. Not that the WON HOF was something we revered as wrestling's true HOF either. It's just open to all wrestling. The WWE HOF really overachieved with some of their choices.

I have no excuse as to why but I have never seen this latest Fatu. I am also one that prefers Park every day of the week and twice on Sunday. Angle had all the tools and was a HOFer...eventually. I think he was a WON HOFer way back in 2004. He is wrestling's Yao Ming. They were never as good as their reputation called for. Potential, time lost to injury and popularity seemed just as important criteria as their actual career "output"would obviously be.

L.A. Park is almost Sting's age. The suit and his awesomeness cover for Father Time in this case. Has anyone seen him in ML W?

Serena Deeb apparently just had a knee scope. Did that news get mentioned anywhere? I'm pretty pretty certain it didn't make it to TV or YouTube. I just read about it for the first time at F4wonline. She won't be out for long. She is the best worker with the weakest character development. She is a woman of extremes...it seems. They have used more than 36 different female wrestlers. After Deeb, Rosa, Riho and probably Britt the talent is either promising or green as green has ever greened. The division is a notch or two above where it stood back in August when I finally decided to make AEW a viewing priority. If they had all those guest appearances from early on the women's division would be waaay more than they have or been allowed to show so far. Add Tessa, Mercedes, Kylie, Bea Priestley and others and that shapes the division quite nicely. As it is they have a nice mix of styles and gimmicks.

I reckon the Jericho & MJF vs Young Bucks World Tag team Title match is going on first. Tony K made the announcement on his AEW Unrestricted. Revolution PPV pseudo-hype show the other day.

Tony Khan on AEW Unrestricted seemed to state that the surprise is a "he" every time the subject came up. He is really being vague and that is his job when hyping a surprise. My concern is that it will be someone in a non-wrestling role. I can't see Batista or Lesnar working a program with Omega. It would be soooo different to what Kenny usually does in his matches. It would be a spectacle for sure. Who would they work with after Omega? Tony K just said "A huge star is going to show up and sign a multi-year contract" that is wonderfully vague. Personally I hope Chris Hero is at least one of the surprises. He wouldn't move the needle but I don't really care what people who don't know him yet think about him. He will win them over with his talent. I think the most sensible surprise, according to AEW's own hype, is -1~! Actually Kurt Angle. He Makes the most sense within their vague "criteria". Dave Meltzer has always been fan #1 on the Angle-train. The stipulations make more sense when it is Meltzer making grandiose statements. He has overrated Angle to a mythical level. I'm listening to it right now. I think he just confirmed that Elevation will be one hour. They all agreed that two hours is the sweet spot as far as wrestling goes. Tony S emphatically agreed. I might have seen it somewhere here but if not...at least we know for sure.

Wight's phrasing implied that the person was HOF worthy. This could open up the flood gates for any number not-quite-there-yet talent like Thea Trinidad. It could also mean someone controversial like Tessa Blanchard...or loooong shots - Marty Scurll. He just had his NJPW Strong problems...plus Tony K has made some statements on not having Scurll on their roster. Red Velvet did drop Tessa's name on AEW Unrestricted the other day. She named Tessa as a future dream opponent for herself. Coincidence? Yes, it is! Aren't the casino battle royales only done at the PPVs?

Scorpio Sky must be turning. Either that or he is just always terrible doing guest commentary on Tuesdays and We'dnesdays,

I am almost dreading tonight's card and whatever show they surround the card with. I think that the worst case scenario is a Shaq injury, yes? I am so glad it is starting the show. I guess Cody could severely injure his already severe injury in his shoulder. That could be worse than a Shaq injury. I am perplexed by the booking in the feud. It is quite possible they have done EVERYTHING wrong in building this feud. Why couldn't they see how nobody looks good in this match. Red Velvet was given a win...on Dark last night. Her role would have been the easiest to book. Part of this is, of course, Cody's fault. Blame the birds and the bees for this one. They have been saying that Tully hasn't worked since 1989. Didn't he work with The Franchise in ECW? I want to say they did or were planning to do a sixty minute draw...in 1995? The women's final is one of the worst outcomes that I would have guessed they could book. Nyla hasn't look d good in the ring unless she was in with Riho. The feud with Shanna(?) with the tables match was probably the most interesting to me. Has the Dark Order vs Hardy Party match change been explained yet? The change from a six man to regular four person tag will still be fine...probably even good. The trios match had a lot more potential to be memorable. Perfunctory is perfectly fine.

Dark is so awesome. Looks like we are getting a feud with Bear Country vs The Butcher and The Blade. Maybe JD Drake can team with whatever Shawn Spears is going to come back as, whenever that may be...Drake has some really different versions of familiar moves. It makes his singles matches more dramatic than others can. Apparently The Acclaimed is here. Bowen's sure is loud. I guess he is injured as well. Does anyone know the details? Hopefully it won't be long. These goofs are growing on me. They had another rap video that overdelivered for the third straight time.

Where has Shōkō Nakajima been hiding? I thought there was another impressive joshi worker from the early days of AEW. I am rewatching the more interesting matches from Dark's past and there is a Riho/Shoko title match at the start of Episode 19. Of course, immediately following that pair they decided to use as the warm up...for Jimmy Havoc/Sonny Kiss? A majority of Dark episodes so far have been less than one hour. They filled those shows full of video packages, paid adverts and replays from Dynamite. They had 50/50 competitive squashes, don't worry. Awesome! Up next is a Luther promo.

I finally found the show on YouTube up here in my home world of Canada. I downloaded the BR app in my failed attempt to find this most elusive of animals. Around 7:20 or so I see a post by Brandi telling us where to watch the show....but that led to a dead end. Finally, frustrated I fired up the YouTube machine only to see a link to the show countdown around 7:30. Did they mislead us and it was always airing on the 'tube? They must do something about Taz's singing. Oddly he manages to make my ears bleed almost every week on Dark. The poor lil guy can't get anything right about his chosen song. He can't imitate the melody or stay In rhythm or whatever the heck he appears to be doing during Jungle Boy and now Maki Itoh entrances. It really doesn't affect my enjoyment of the show but I find myself wishing to be hearing impaired instead of visually. Taz really has to have no shame...and he really should. Shakira, anyone? Ooh, it's Yuka~! I should pay attention to this one.

I have too much time on my hands. Without much effort it looks like this company has around 32 regular tag teams and easily 16 trios conglomerates. Any fan can look at the AEW roster page and watching their two shows the pairings and trios just fit together seamlessly if not logically. Hopefully they won't pit their shows against each other. It works for WWE but their execution is so half-assed. They could make a "sky weight" or repurposing the name "flyweight" for an undercard singles title not named " junior" or "cruiser". They can keep a jr or x division idea but remove the concept of weight classes. Maybe keep a ten minute time limit like someone has suggested already. Mexico obviously makes trips matches the rule. Some of the most exciting or action packed matches from Japan have also been under trios style. Places like Michinoku Pro or Toryumon/Dragon Gate have built a rep over the years. They aren't those methodical NJPW throwaway multi-man matches. The concept allows for ample storytelling between the bells. I really enjoy those eight man tags that AEW was doing fairly regularly on TV or online. Take two teams of two teams each, maybe add a stipulation and AEW has their first unique match concept. Fortunately, I won't endorse the creation of a championship title to the equation. They are maybe the AEW equivalent of the Lucha gimmick of parejas increibles. Their concept usually mixes heels and faces or pairs up feuding parties together.

I thought someone would have mentioned the most qualified candidates to fill Lanny's boots. It absolutely has to be either member of the underrated and short lived teams - The Initiative (Cutler & Avalon)! They could each fill a role whether you want a heel or babyface to be Lanny du jour. I think one's appreciation for Dark runs parallel to your appreciation of the team and/or the individual wrestlers Two battle royales are being conflated here. WMII had the football players in it. The pre-WMIII match had Hogan and Andre in it. IIRC, the one from 87 is on the SNME set WWE put out many moons ago. I remember staying up late to watch it. I think HNIC that evening was Toronto/ Calgary and my Flames lost as the lead-in to SNME. I have so many vivid memories like that one...and I remember watching the SNME with Bret/Savage was the same night I had a shunt surgery. I remember staying up late in my hospital bed as I tried to keep my eyes open long enough to stay up. I was watching it on one of those little TVs that hospitals used to have for rent individually. I loved those little TVs on a swivel that you could pull right up to your face if you so desired. I am legally blind so I desired it whenever I spent a night in the hospital. Anyway...staying up late, watching my favourite show and hearing the wurrrr of the I.V. providing a most relaxing ambience. It is seriously one of my favourite childhood memories.

Have they announced whether this new, oh let's call it, "big show" on Mondays will be one or two hours? Are they going to take an hour from Dark? Will each show run two hours? Maybe I'm getting too old. Can someone explain how Elevation on Mondays will be different from Dark on Tuesdays?

They started airing NXT here in Canada again. It will air on sports net 360 as on the past...when it looked like a can't misss show during the Cesar/Zayn series. I seriously had to stop myself twice from listing them as Generico/Claudio...old habits, I guess.

He shall henceforth be known as...The Gaint! I don't know if Tony K originally started in #rspw on Usenet (The thinking man's Twitter) . The non-moderated group became unreadable and everyone seemed to just migrate over here with everyone else back In roughly 1999-2000. I hope he wasn't one of the posters that I couldn't avoid during a rough bitchy period I went through on the board. That sleaze thread just wouldn't die. Does anyone remember if he used to go into the chat as well? His handle just sounds way too familiar to me.

Paul Wight as the new leader of a babyface Dark Order would work. He can be threatening and funny. The Order guys like Angels, Silver and Grayson can ask "Are you our new dad?" He might be too big for BTE though. Wight is 49 at this point. Andre was only freakin' 40 years old when he had the Mania III match with Hogan. They could totally do the 80s Andre Method mentioned a few posts ago. Wight was getting pretty good during those peak Daniel Bryan pushes. That was a long long time ago in giant years. Which song can Tony K purchase that will make us forget Big Show's WWE HOF-worthy theme song. Coach Tony has some huge shoes to fill in replacing what is seriously probably TOP 5 entrance themes of all time. if Vince is half the greedy capitalist he plays on TV he should offer to sell the song to AEW...for a ridiculous sum of money. It would be win/win for both sides. Then again...if they can buy the right song it could makes us forget about Michael Hayes' booming voice and succinct lyrical structure.

I guess the real match is going to be QT & Nick vs Johnson & Solow. I knew about The Nightmare Family connection but I just figured Nick "no story, no explanation" Comoroto could just be a hand wave away in the dead of night. Quality control is important but it doesn't matter at all with someone who hasn't set anything up angle or storyline-wise since he joined the family of bad dreams. I am glad they have resisted turning -1's stable into some unholy abomination combining DX and The Oddities. JR is still in a New York State of mind as he uses only the broadest brush strokes. I didn't expect him to reinvent his broadcasting style for AEW but he seems to exclusively see the world of wrestling as something that was perfected roughly around 2000. He is the worst part of Dynamite and maybe the reason I enjoy Dark so much. It seems like they had a word with him about his half-assed dirty old man who would only pop up during women's matches.

Nick Comoroto needs JD Drake as a tag team partner.