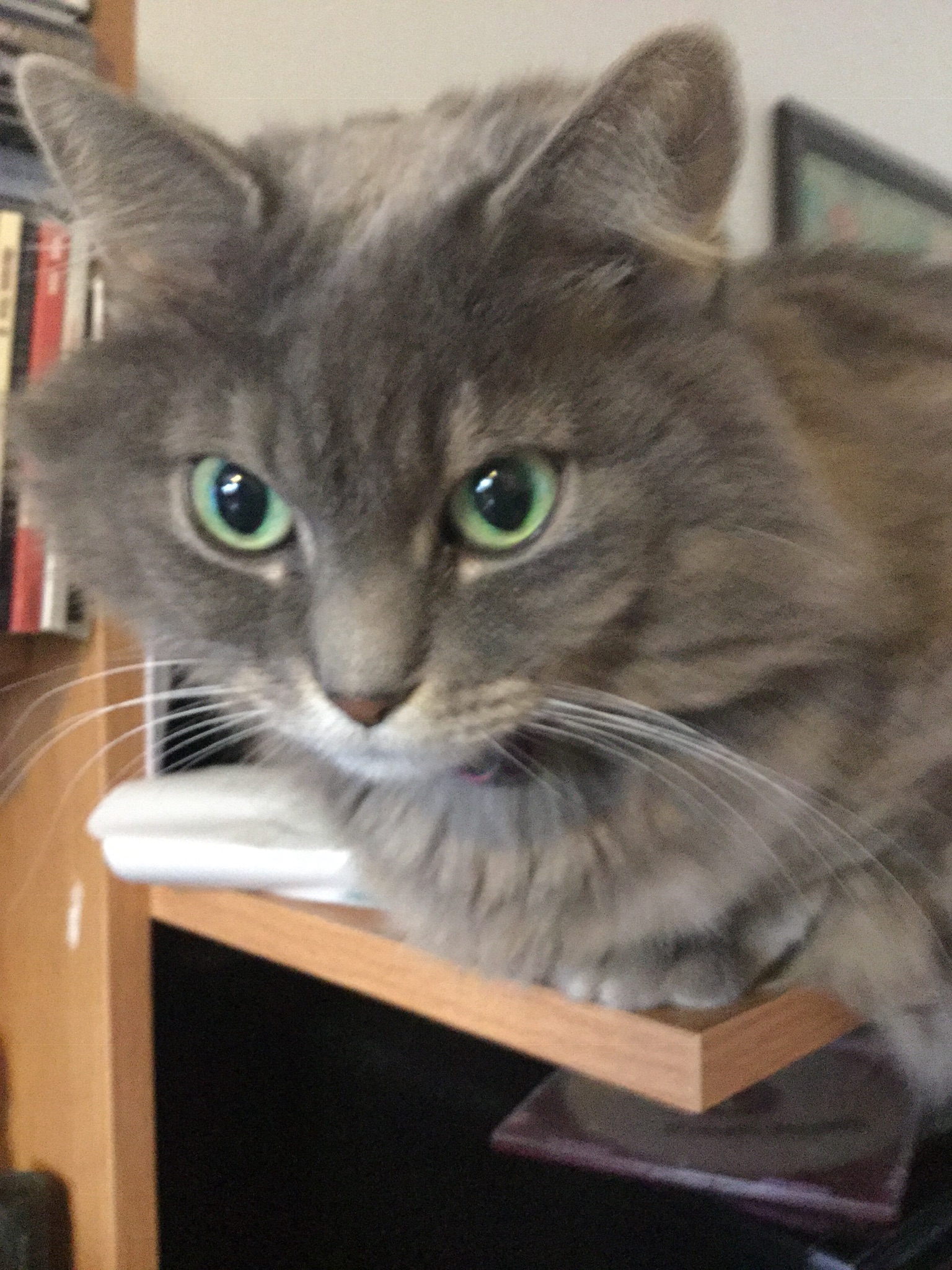 Content Count

81

Joined

Last visited
Community Reputation
40
Excellent
About Ryan Faulconer
Rank

Peoria Prancer


Birthday

10/11/1976
I don't know...AEW has a lot of bald wrestlers with beards already. If I can be serious for a minute... What is Hideki Nishida/HAYATE doing lately? AEW needs some Monkey Magic~!

The AEW Bucks are the worst babyface in AEW. Callis is right. The best Bucks are the New Japan/PWG Bucks. They were really great as foreign heel flashy juniors. Their best matches are only in New Japan or PWG multi-mans. AEW Bucks are good but I'd rather watch two of the three Dark Order teams than Matt & Nick in two on two bouts. I always thought the Bucks were pretty likeable on BTE. I haven't seen more than a couple BTEs since Brodie Lee passed away. Then again I used to watch WCTT's show on the 'tube way back in 2015-2016. Joey Ryan is pretty damn sleazy but he seeme

I wish we could hang a big "Mission Accomplished" banner over all the AEW forums. Starting next week the "war" is over. Hey, I want as many eyes on wrestling as possible too. We are not advertisers. All it amounts to is people looking like children as they try and blow out their birthday candles so their wishes will come true. That is the relationship fans have with ratings. Thank God this horse race is over. Ratings can go back to meaning a little less than they did Wednesday nights in the before time, long long ago...in September 2019. What is important is the ridiculous " ar

Is there a rhyme, reason or mathematical formula for how they rotate the jobber class? It made sense using mostly Georgia-based talent for an extended period during the early months of the pandemic. Then there is a group of them female fighters from Thunder Rosa's promotion. They seem to be searching the country with talent coming from all parts of the little neighbour to my south up here. They are still finding some interesting untested prospects who haven't yet done more than a match or two on Dark. Last week Bill Collier, Chandler Hopkins and Rex Lawless foot added as potenti

A couple of those matches were definitely on the list I saw...or maybe it was all a dream. Weird. I guess this is a world where Michael...or MT Nakazawa gets a new gimmmick and a small winning streak. I hope for our sake that this world is a small one.

I should have listed the four matches that were mentioned on cagematch. I think they were all matches that were angle related. Normally I just wait and read the f4wonline headlines. I saw Dark #83 already slotted on cagematch's AEW events. Well, one of these shows should have a format change. I actually get a little burned out during Elevation. This is Week 4 and I haven't seen the final match on any of these first Elevations. I fell asleep and missed the Sydal/Tony K angle. I remember seeing Tony K on an older BTE and he had maybe the least stage presence that I have

Checking over at cagematch it looks like there are only FOUR matches on Dark tomorrow. I hope you guys are happy now! That robs us of ten to twelve squashes and everyone's favourite - the competitive squash. How do you sleep at night? If this is a sign of things to come then I will miss the Dark that was as engrossing as it was bloated and somewhat aimless. it will make Elevation an easier chore on Mondays.

But is he lazy? A Kevin Nash Cat would be sooooi lazy. His paws have some of the laziest wrestling boots to fill. The Maine Coon(?) named Nellie reminds me so much of the three furry mush machines I have had over the years. I only have pics of the latter two. I promise to return soon with pictures of my two current cats. I have shared home with 15 cats in total over the course of my 44 years. There were a few more but they just had a little kitty cup of coffee here in between whatever stops they made on their travels.

Please, they are obviously doing important work in butt stats. That's God's Work going on there. AEW has used several wrestlers from Brazil for Pete's sake since they started in 2019. I look forward to the results! Brazil~!

I thought I would add here how easy the hypothetical 6 man (person?) title tournament Dark Order team #1 Dark Order Team #2 plus Cabana or Adam Page Inner Circle (Jericho/Sammy/Hager) Jurassic Express Pinnacle (probably either FTP/Sears or MJF/Wardlow/Sears) Pretty Picture (Avalon/Bononi and one of Drake/Nemeth) Young Bucks & Brandon Cutler QT Marshall/Nick Comoroto/Anthony Agogo/Solow - any 3 of the four Dustin/Lee Johnson/Gunn Club or Cody/Dustin/Lee and the Gunns get their own story since they probably have most wins Best Friends &am

Until tonight's full turn by Mr. QT I actually started to think that Cody was going to turn. QT & Comoroto going together looked possible from the moment Comoroto joined the true Darkest Order - The Nightmare Family. Four wrestlers going heel really brings the group down to a more acceptable babyface stable size. I hope they didn't add the Gunn Club that far ahead in order to pad Cody's team for a hypothetical War Games down the road. That would be terrible. QT/Solow/Agogo/Comoroto vs Cody/Dustin/Johnson/Gunn Club quota is a revolting idea for a two ring caged blowoff. The goal

For a second I thought you were saying that JD Drake joined a stable called the Winner's Circle. With Drake and Ryan Nemeth together I fear a Peter Avalon & Cezar Bononi conjunction of wannabe JTTS. Then you have the criminally dismissed Chaos Project that is teetering on the edge weekly. A less restrained booker would try and pair Marko Stunt with Serpentico. Or he could just join JE after the built up and blown off split with Luther. Poor John Skyler is in for a long week tonight.

I thought BB&B explained the white outfits on AEW Unrestricted. Originally the white was supposed to be their super ass kicker alternate "uniforms". They only wear them in street fights or grudge matches. It was a riff on the "butcher" vibe. They like trying things that are not quite wrestling related but add to their overall presentation.

With MJF not being champion yet I thought he was a lot more like 4H Tully than the top dog spot. Flair always had fans in 80s kayfabe who wanted to cheer him. Even prior to the 89 Steamboat series it felt like Flair was only a competent heel challenge away from getting a majority cheering fan base. Flair and Tully were pretty close in their vices. If we were counting virtues Tully would lag faaaar behind Flair in the hearts of wrestling fans. At this point MJF doesn't appear to have the history or complexity in his character to be THE MAN...as the leader in the newest attempt at

That damn auto-correct! It must be run by Lucifer himself.